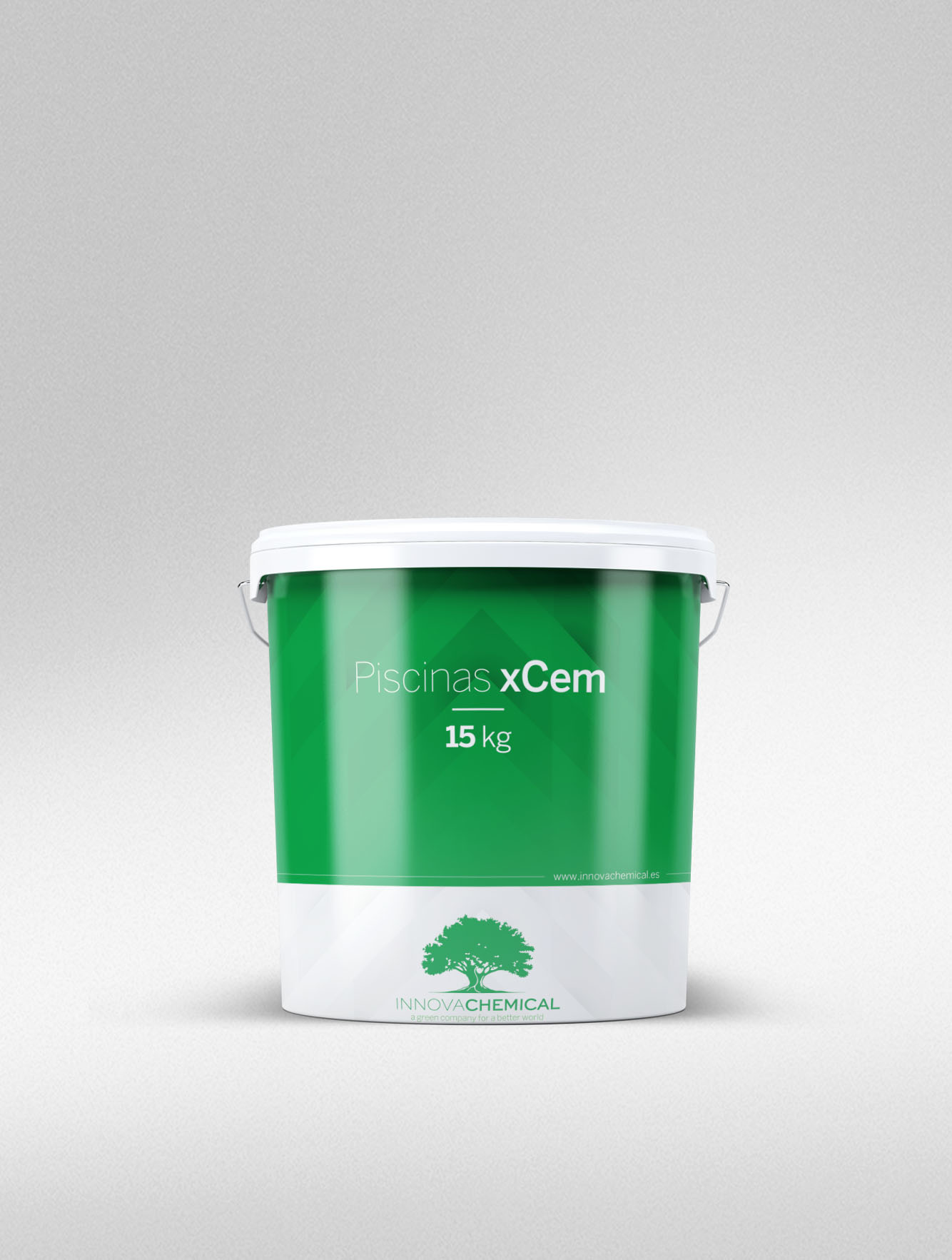 Innova xCem is a continuous coating without joints, with 3 mm, ideal to apply in pools, whether they are new construction or renovating old pools. With the application of this product you will achieve a unique sensation, due to the sand color and will create a spectacular turquoise green effect in the water.
Innova xCem It can be applied inside swimming pools, on walls, stairs and floors and in general anywhere it contains water.  It can be applied on all types of supports such as concrete, cement, tile, marble and glass mosaic, with a very simple working system: apply a layer of xCem Innova directly on the support and smooth the applied layer with Finish xCem Innova.
Features
Unique pools. Turquoise green water color and without maintenance.
Possibility of finishing the pool, regardless of its size, in 1 day.
Great resistance to chemicals (chlorine, salt, etc.)
Easier to clean algae and organisms by not having joints.
It does not retain heat, on pool edges or terraces you can walk barefoot in direct sunlight.
Available colours: sand.
Kit: 15 kg.
  Minimum orders: 1 kit: 15 kg.
Request quote
Support
We know that each company has different plans and strategies. For this reason we offer our branding service (customization) in all our products.
White Label
The White Label refers to a line of generic products that are manufactured to order from a distributor, which sells them to final consumers, with an identifying label (the name of the product).
Example: Base Microcement
The containers are white (hence the name "white label") and only the name of the product is identified with a label.
Distributors Brand
The Distributor Brand is the evolution of the white label and is used to market our manufactured products, but with the brand of another company. The containers (and / or stickers) are personalized with the product sold and the name and / or brand of the distributor.
Example: Carrefour Base Microcement.