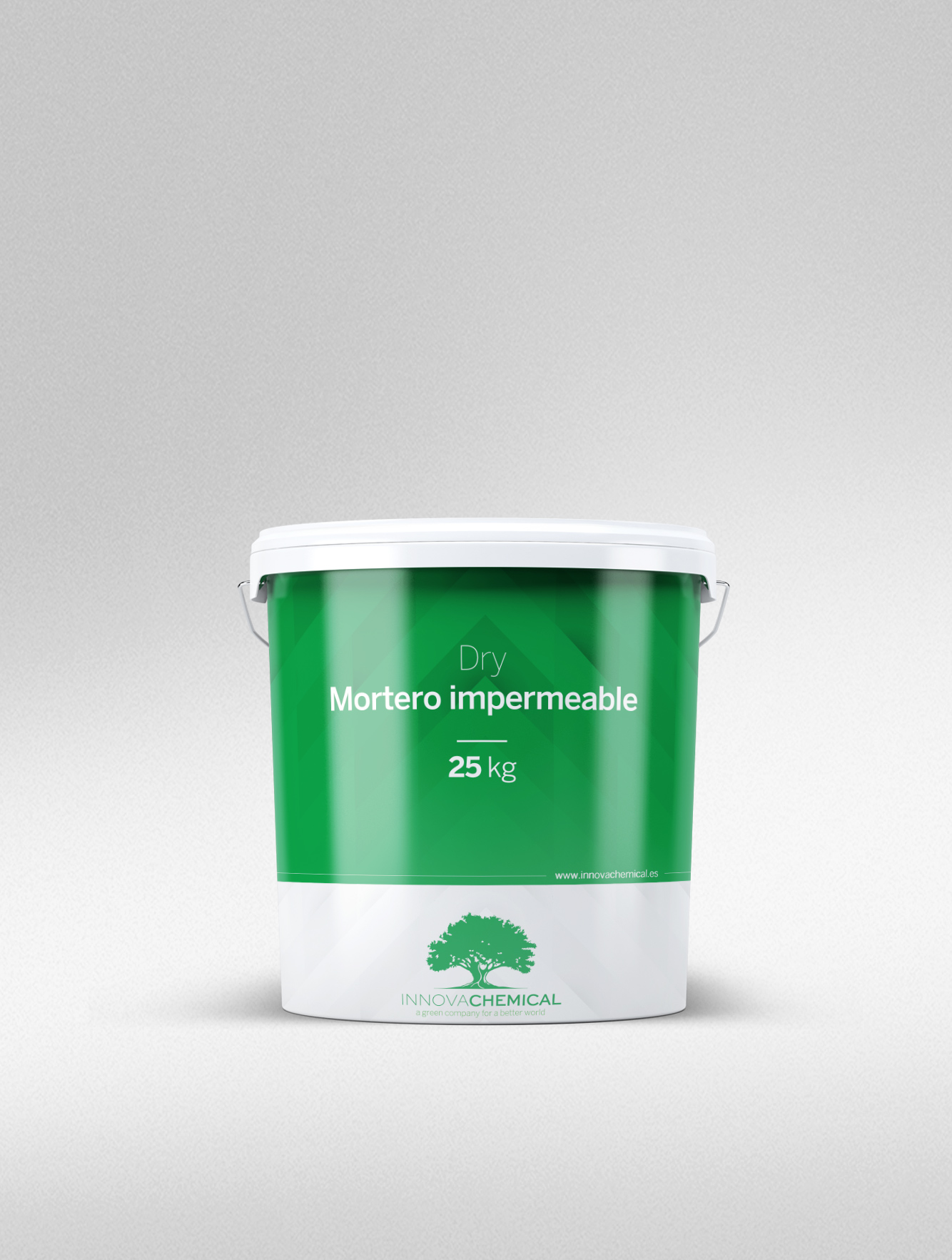 Innova - Dry is a mineral mortar composed by cement, polymers, aggregates, waterproofing powder and special additives. Creates a barrier for rising humidity.  The waterproofing is direct over porous surfaces of cement mortar and concrete or non-porous surfaces as ceramic, even with certain humidity. With the use of Innova-DRY, you will prevent efflorescence.  
Innova - Dry can be use indoors and outdoors, it use is oriented to facades, contention walls, balconies, basements, elevator pits, planters, irrigation pools or pools. 
Innova - Dry is suitable to waterproof drinking water deposits, in accordance with the Real Decree 140/2003 and 118/2003, complying with the UNE EN 1504-2:2005.
Mixture: 5,5 liters of water per bag.
Application: Steel trowel or spatula.
Coverage: 8 kg / 1 m2 approx / layers of 5 mm.
Tools cleaning: water
Containers : 25 kg.
  Minimum orders: 25 kg: 33 ud.
Request quote
Support
We know that each company has different plans and strategies. For this reason we offer our branding service (customization) in all our products.
White Label
The White Label refers to a line of generic products that are manufactured to order from a distributor, which sells them to final consumers, with an identifying label (the name of the product).
Example: Base Microcement
The containers are white (hence the name "white label") and only the name of the product is identified with a label.
Distributors Brand
The Distributor Brand is the evolution of the white label and is used to market our manufactured products, but with the brand of another company. The containers (and / or stickers) are personalized with the product sold and the name and / or brand of the distributor.
Example: Carrefour Base Microcement.