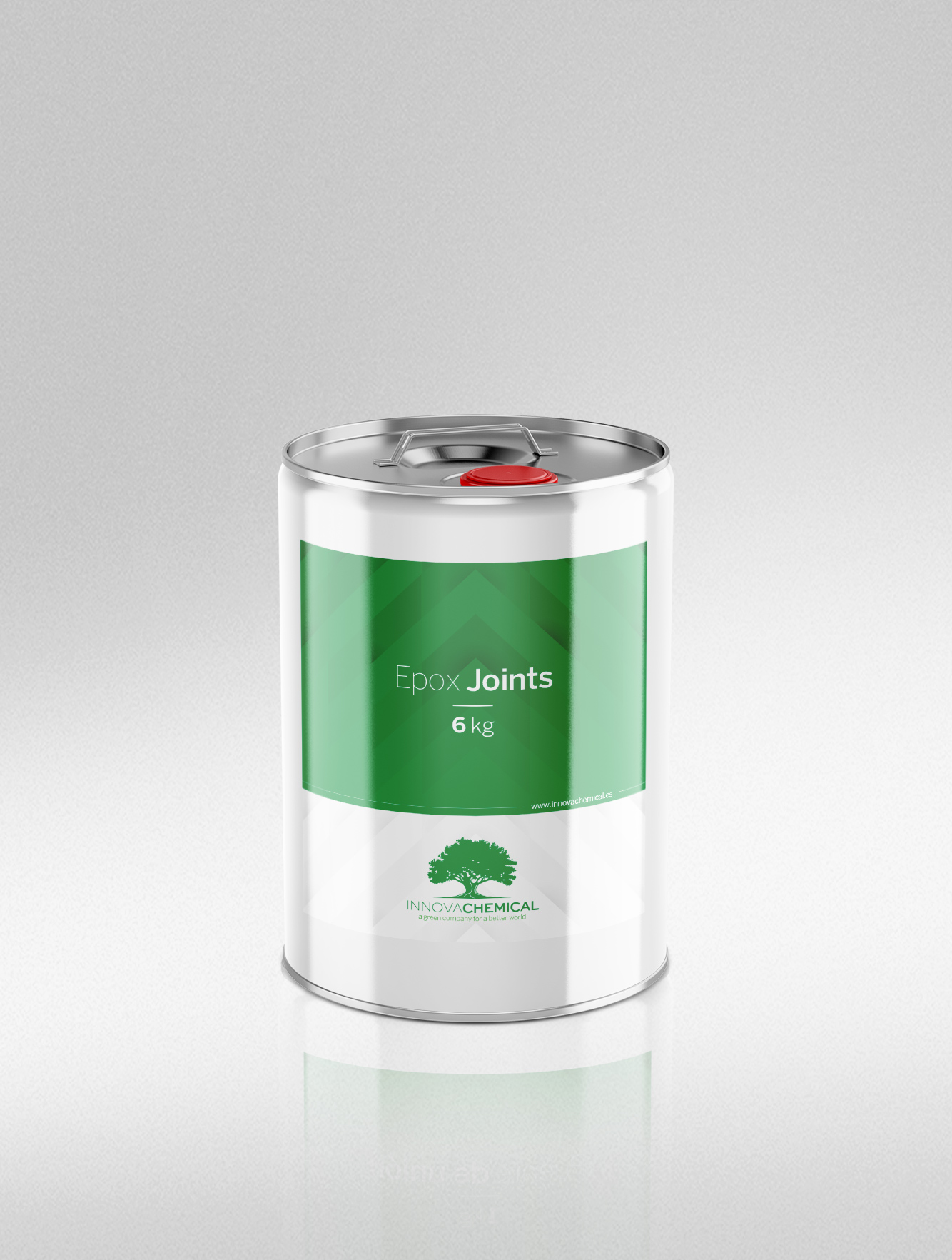 Epox Joints is a 100% solids epoxy varnish, of two components that can be use on the ceramic joints, on walls, floors and ceilings indoor and outdoor like in toilets, slaughterhouses, kitchens, refrigerators and places where food is manipulated (indirect contact) and irrigation pools, deposits, pools, etc.  Epox Joints is a colorless varnish cross-linked resin based of two components, of excellent hardness, chemical resilience and good resistance to the yellow over the years.  Is waterproof to water, avoiding the detach of the cross-linked coating and prevent the blister effects (littler bubbles produce by retained humidity between the surface and the hardened coating or painting). Can be use over cement, concrete, gypsum, plaster, microcement, etc. Possess good chemical mechanical resistance and resistance to scratching.   Can be apply even with certain degree of humidity on the surface (humidity of the concrete is <5.5 %.) Mixture: 2.5 kg Compo A / 1 kg Comp B
Application: brush, roller or airless spray gun.
Coverage: 1 kg / 12 ml / 7 cms wide
Tools cleaning: diluent
Containers of: 6 kg
  Minimum orders: 6 kg: 22 units.
Request quote
Support
We know that each company has different plans and strategies. For this reason we offer our branding service (customization) in all our products.
White Label
The White Label refers to a line of generic products that are manufactured to order from a distributor, which sells them to final consumers, with an identifying label (the name of the product).
Example: Base Microcement
The containers are white (hence the name "white label") and only the name of the product is identified with a label.
Distributors Brand
The Distributor Brand is the evolution of the white label and is used to market our manufactured products, but with the brand of another company. The containers (and / or stickers) are personalized with the product sold and the name and / or brand of the distributor.
Example: Carrefour Base Microcement.