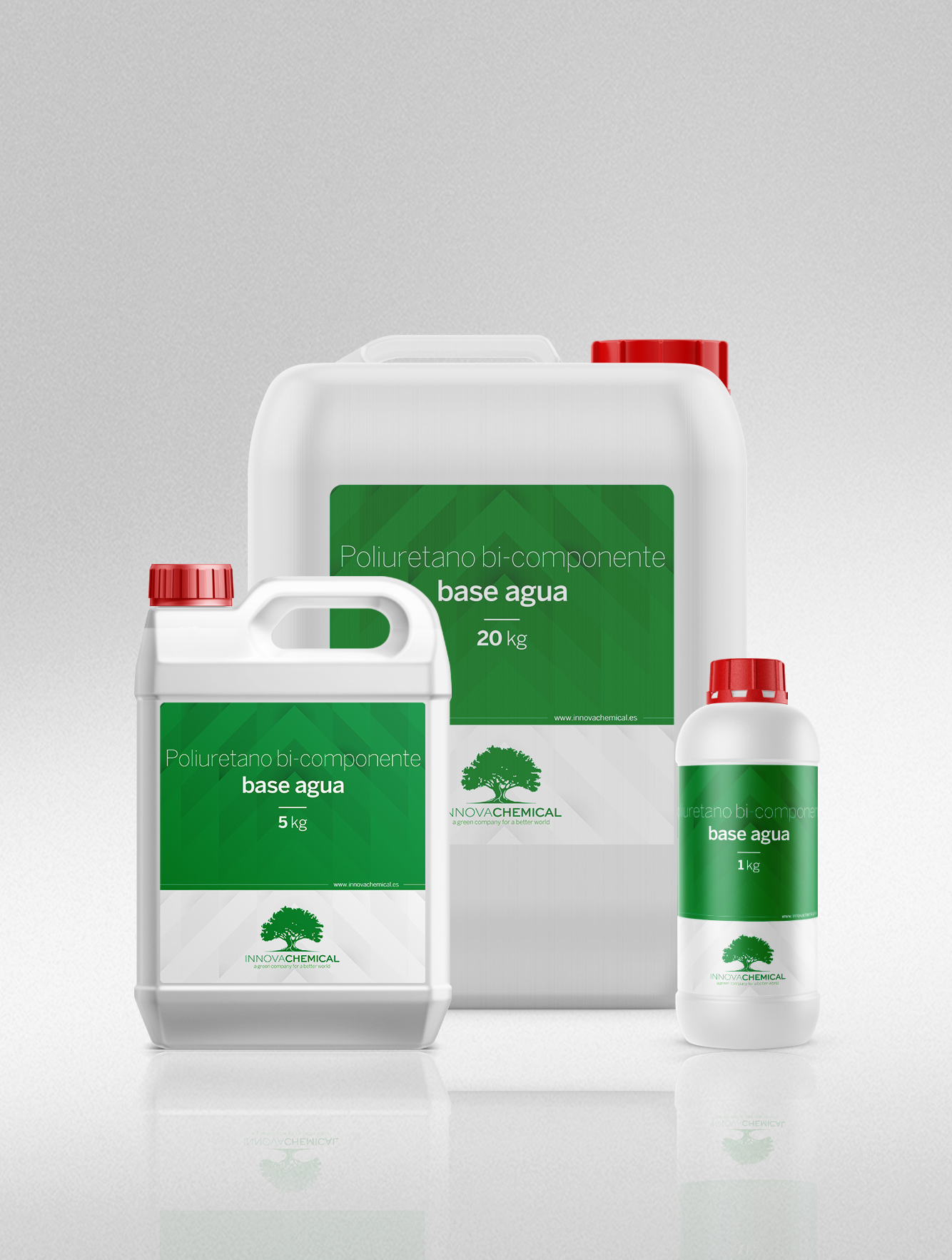 Bi-component Polyurethane water based, aliphatic, high resistance, for every type of surfaces, indoor or outdoor.
Application over wood, cement, concrete, microcement, paint, etc.  Does not yellow with the time, it incorporates a filter for UV Rays.  Three different finishing: shinning, satin and matt. 
This product creates a perfect and complete waterproofing and allows the cleaning of the surfaces with any chemical product. Its anti-graffiti and has an excellent workability.  
The mixture of the two components is: five parts of component A + one part of component B.
Application: roller or airless spray gun.
Coverage: 1 kg / 15-20 m2 (approx. for completely smooth surfaces. On rough surfaces, it varies depending on the roughness).
Tools cleaning: water
Containers: 1 kg, 5 kg, 20 kg and 200 kg.
  Minimum orders: 1 kg: 40 units. | 5 kg:  36 units. | 20 kg: 24 units. | 200 kg: 1 units.
Request quote
Support
We know that each company has different plans and strategies. For this reason we offer our branding service (customization) in all our products.
White Label
The White Label refers to a line of generic products that are manufactured to order from a distributor, which sells them to final consumers, with an identifying label (the name of the product).
Example: Base Microcement
The containers are white (hence the name "white label") and only the name of the product is identified with a label.
Distributors Brand
The Distributor Brand is the evolution of the white label and is used to market our manufactured products, but with the brand of another company. The containers (and / or stickers) are personalized with the product sold and the name and / or brand of the distributor.
Example: Carrefour Base Microcement.